Hi ladies! This is my very first Favorites blog! I'm excited because I do have a few things I loved in the month of February. Hoping to have more for this month so we will see. Anyway, let's get started...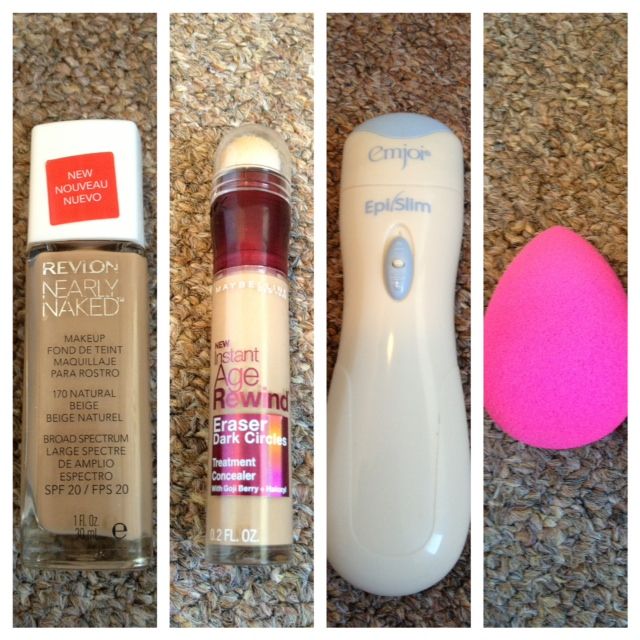 Okay, so my first favorite is my Revlon Nearly Naked Foundation. This is just the perfect color for me and it doesn't look cakey and it is pretty buildable. Next one is my Instant Age Rewind Concealer by Maybelline. This has just been my fave concealer. Great for under eye dark circles and also to cover up blemishes and spots. Next is my Emjoi Epil/Slim shaver. I do have the big one for my legs, but I bought a smaller one to use for my underarm. It's been working great and my skin just feels smooth. Next is my beauty blender. I have been using this with my Revlon Nearly Naked Foundation and it has been giving me an airbrush look and very easy to use. This one on the picture is a new one.. because the one I have been using is dirty and I accidentally ripped the top part of it from washing it so hard to clean it. Lol :)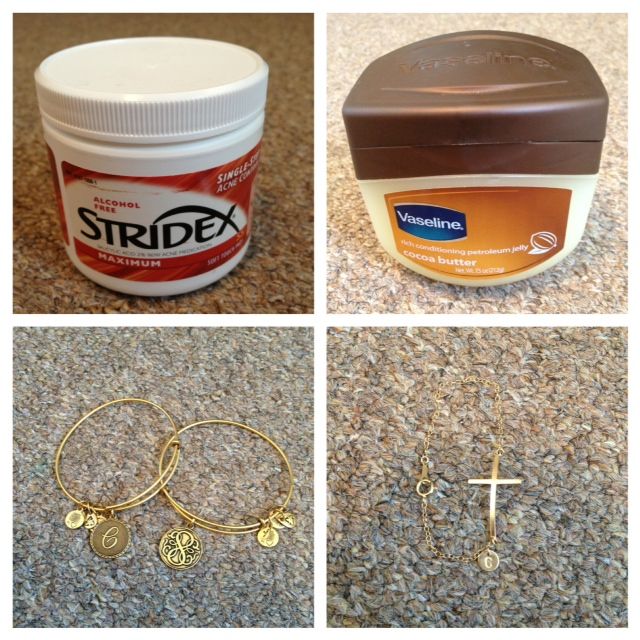 On my next sets of favorites - Alcohol Free Stridex Pads, this has just helped me with my break outs. It just dries them up faster than what I was using before. Special thanks to my friend Roma because she's the one that told me about this product :) Next is the Vaseline Cocoa Butter - I use this on my lips everyday. Its very moisturizing and I just love the scent to it. I really wanted to get the tiny tub that they have but they only had it for the original vaseline so I bought it anyway and took out the original out and replaced it with the cocoa butter vaseline. For some reason, the original one in the tiny tub had a weird taste to it. Next you've seen on my haul.. My Alex and Ani bracelets! Been loving these.. I wear them all the time! They are just too cute! Last and final favorite for the month is my sideway cross bracelet. Another special thanks to my friend Roma! She got this for me for Christmas (just recently got it that's why it's in my February favorites) and I just love dainty pieces like this. So crazy how I have been wanting one and she read my mind :)
So there you go ladies.. Hope you enjoyed my February Favorites! Any questions/comments, please write below :) Bye!