Hi ladies! Ok so my posts are kind of late. Anyway, lately I have been trying some new recipes and I wanted to share them with you. I got these recipes from my sister and one of them is actually a favorite of mine, a Filipino dish using Shrimp paste. I know a lot of people haven't tried shrimp paste or maybe they have tried it before and don't like it. It's an acquired taste, but I love it. So the first recipe I tried is a salmon recipe. I don't really know a lot of seafood recipes because I grew up not learning any, but I love me some seafood! So I was excited to get this one from my sister! Made it and it was yummy! Here is a picture of the end product. Not a very great picture but believe me it was yummy!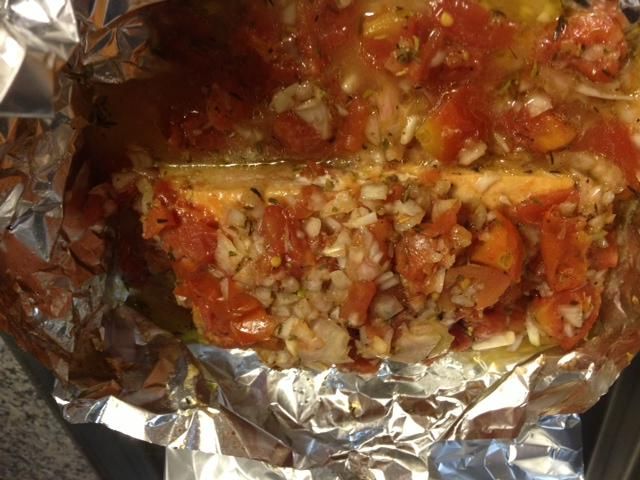 If you want to try this recipe, click here and here for the recipe! Enjoy!
The other recipe I tried is called Binagoongang Baboy or Pork cooked with Shrimp Paste. This is something I never tried cooking myself, but it is what I eat whenever I go home to the Philippines. Anyway, the turn out was great! The only thing I would've changed was added eggplant in it. I will definitely do that next time :)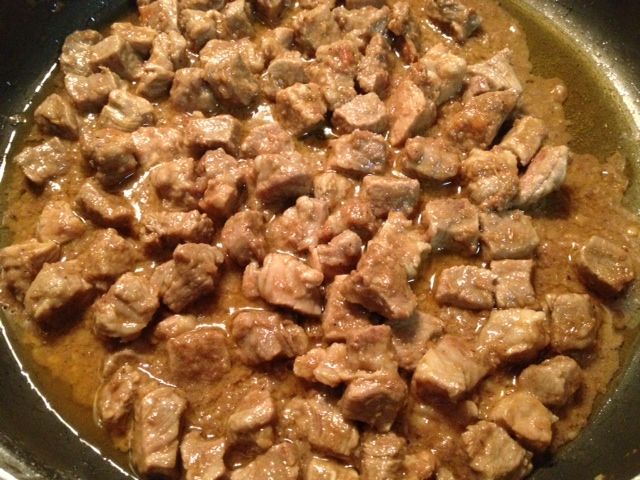 Not very appealing.. lol, but if you want to try this recipe, click here. Enjoy and if any of you try the recipes, please leave a comment and let me know how it turned out! Thanks!