Thanks to Melly herself, I was able to get a hold of pictures from her workshop. Our friend Tina provided them for us. Good thing she enjoys taking pictures! Anyway, for Melly's workshop, we ended up making a flip card with labels framelits. I enjoyed making this card because its simple yet very beautiful. Here is the video tutorial for the flip card at Dawn's Stamping Thoughts. Enjoy!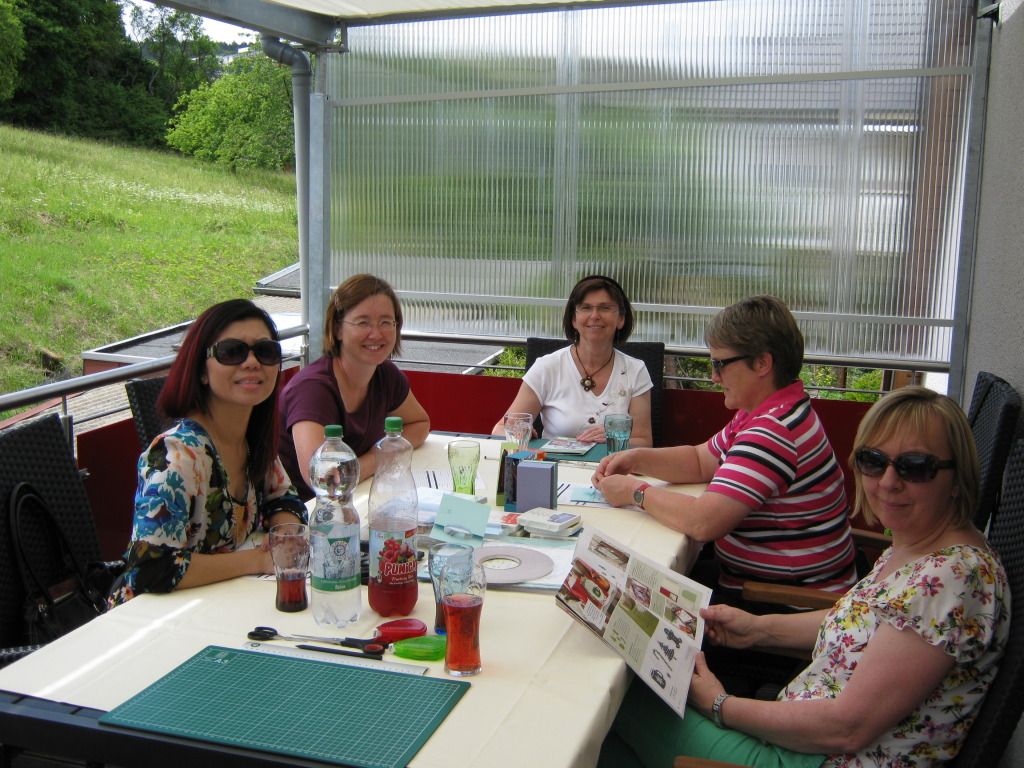 Here is a picture of me and the ladies, (counter clockwise from left) Me, Dagma, Gabi, Tina & Sabine. A couple of the ladies couldn't make it and of course our hostess Melly took the picture.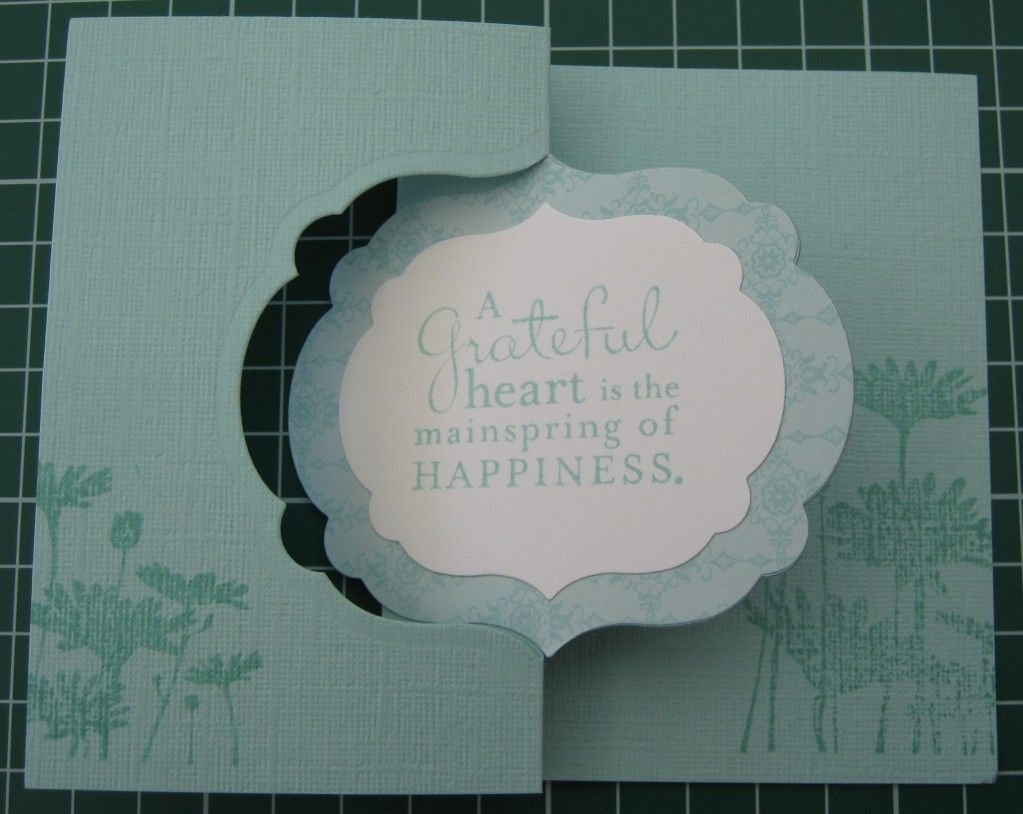 The card I made for the workshop. (Front of card)
Inside of the card.
Considering that this workshop is supposed to be our last workshop with all the ladies, I wanted to make them something special. I made a lotion holder for all of them. Here are the pictures of my creation.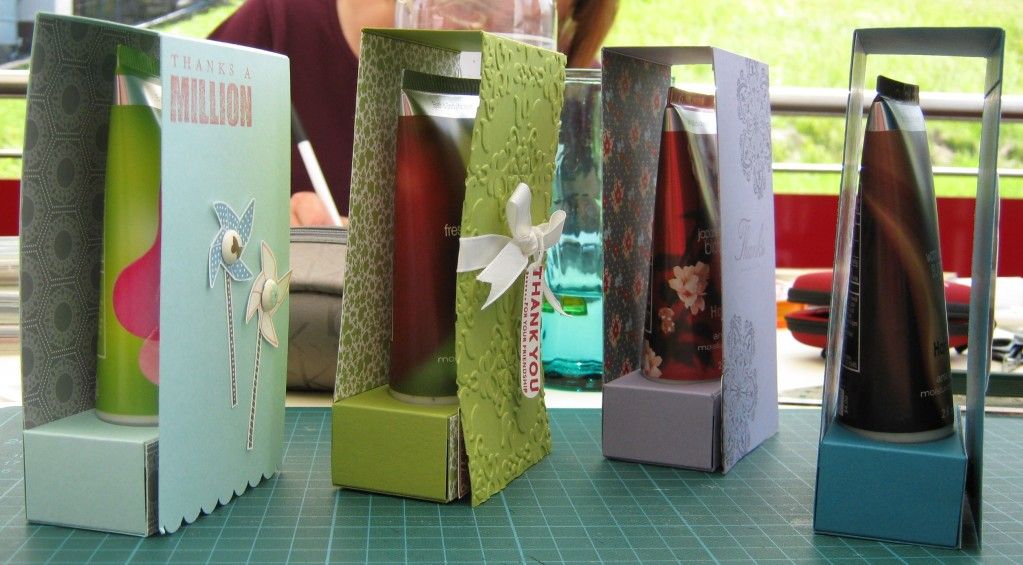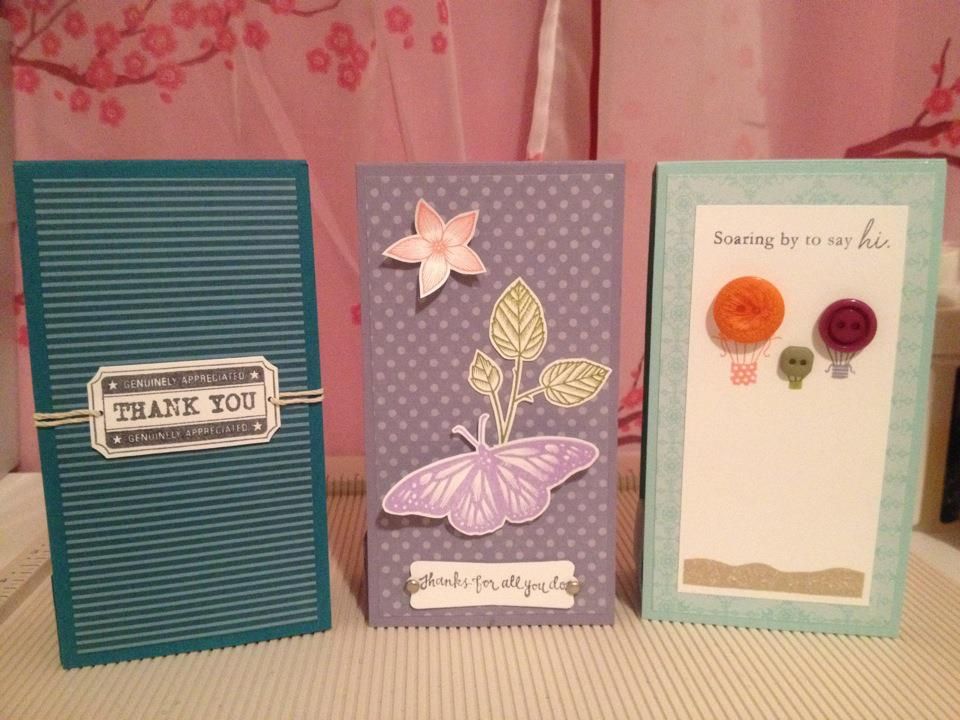 You can find a tutorial for the holders at Pink Buckaroo Designs. But this one is for hand sanitizers. They didn't sell the sanitizers here at our store so I ended up using the lotion. It's a different size so I had to change the size for my box. Enjoy!
Before I end this post, I wanted to share something I received from my dear friend Melly. She had a surprise present for me that day of her workshop. Here it is!
Isn't it the cutest? An apron just for me! Love the colors and of course the Hello Kitty patch she added. Thanks to Melly for thinking of me and special thanks to her Mom for making it! :)